VOTER GUIDE Templates to share with your place of Worship
---
Gen. Flynn Exclusive: We can beat this!
---
LCRCC Committees You are Invited to Join!
We invite you to choose a committee where your gifts and talents
can be shared to benefit the team and Make America GREAT Again!
Committees as listed in the bylaws, but may only be active seasonally: 
Budget ~ Able to create a functional budget for specific projects?
Executive ~ Flexible, willing to look at all options, able to make decisions?
Elections ~ Willing to put up signs? Hand out flyers? Help on Election day? 
Legislative ~ Notify the team of important bills we need to respond to?
Fund Raising ~ Gifted in making people feel great about parting with their $ for a good cause?
Technology ~ Enjoy technology and knowledgable regarding managing Websites and FB pages?
Fairs and Booths ~ Enjoy meeting people and chatting about pertinent topics?
Lincoln / Reagan Dinner~ Hospitality, enjoy organizing an annual dinner that serves 200-300 people?
Rules and Credentials ~ Administrative? Understand creating reasonable, meaningful rules, and make decisions regarding credentials?
Outreach and Recruitment ~ Willing to canvass? Share our mission with others? Invite others to join activities and meetings?
We look forward to meeting YOU and working together
as we continue to do what it takes to retain our FREEDOM!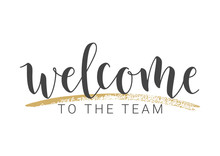 Contact us via email: LCRCC.MT@protonmail.com
Attend events, listen to America First speakers
Share what you have learned with friends & family
Wear hats and shirts with America First / Freedom themes
Block out time on your calendar to research and share will others
BUY American Made! Stop buying anything made in China!
Home 'Made in America' Can It Work??